Rachmaninoff's father was tall.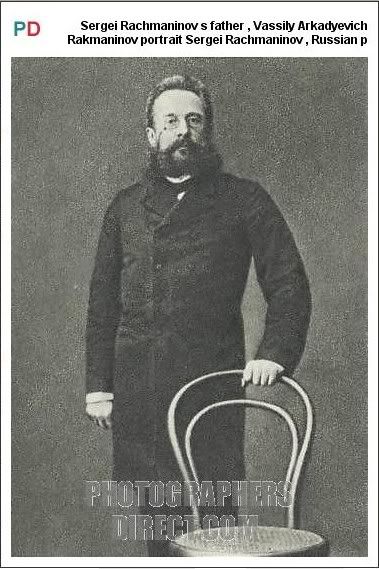 SVR's immigration files (from repeated entries into the United States at Ellis Island) list his height as 6'1", although Eugene Ormandy recalled: "He [Rachmaninoff] was about six feet-three. I am five feet-five and a half..." -- Eugene Ormandy, in a conversation with Ed Cunningham, in Philadelphia. Radio station KUSC, of the USA's National Public Radio (NPR), broadcast excerpts of this conversation in 1979
http://www.rachmaninoff.org/board/viewtopic.php?f=5&t=445
The above photo shows Eugene Ormandy and Sergei Rachmaninoff standing together and equally close to the wall. It is clear that SVR is not a foot taller than Eugene Ormandy. Even if SVR were not looking down, he would be more like a bit over half a foot taller than Ormandy. So based on Mr. Ormandy's statement of his own precise height, I think we can be confident Sergei Rachmaninoff stood no more than around 5'6" + 9" maximum = 6'3" maximum. I am 6'3", and recall the height proportions when meeting Eugene Ormandy in the 1970s were about as shown in the above photo between Ormandy and Rachmaninoff.
Zane